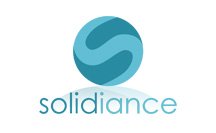 Despite the deepening European crisis in 2012, the ASEAN economy still demonstrated encouraging growth with Thailand's economy having recovered strongly from 2011's flooding and Philippines showing a surprising surge of growth during the first quarter of 2012. Meanwhile, despite the slower pace of growth experienced by the Malaysian economy, economic experts have predicted that its domestic economic fundamentals would remain strong.  
Here at Solidiance, we provide clients with a detailed and thorough analysis based on hard-driven data delivered through our on-the-ground insights into the core of the ASEAN market. We analyze market trends, industry perspectives, and then deliver sound business strategies.
Leadership

Damien Duhamel
Managing Partner Asia - Singapore
Damien has more than 20 years of marketing strategy consulting related experience in Asean. Damien has studied, lived and worked in Vietnam. In 1991 he was the first French student to study at the Hanoi University since Vietnam's independence in 1954. Between 1995 and the year 2000, Damien managed a boutique market intelligence consultancy based In Vietnam and helped dozens of foreign investors to invest in Vietnam. Now based in Singapore, he manages the whole Solidiance Asia Pacific unit and travels to Vietnam on regular basis to lead clients' engagements.
Damien has worked on over hundred Fortune 500 and Government organizations projects in Vietnam. Recognized as a Vietnam strategy expert he is frequently invited to speak at conferences and is often interviewed on the matter. Damien holds an MBA from the University of Chicago Booth School of Business. Damien has been in Asia Pacific for the past 22 years and in Singapore for the last 13. Damien speaks fluent Vietnamese.
Rudy Setiawan
Principal - Indonesia
Rudy is an experienced global professional providing entrepreneurial, financial, and strategic leadership to Global Fortune 500 for more than 18 years. He started his career as an Engineer for Motorola in the United States. After his Graduate study, Rudy served as a core team at ATKearney's Telecommunication, Media and Internet practices throughout Asia Pacific.
He spent a significant portion of his career at Siemens Telecommunication in Germany and served at the head of Strategy and M&A based in Beijing. Having spent more than six years in Europe, Rudy returned to Asia Pacific as a Regional Director of Strategy for Dell computer where he helped the company grew significantly in the Emerging Countries throughout Asia Pacific regions. Subsequently, He led one of the largest Pulp and Paper companies in the world as a General Manager of Operation.
Rudy co-founded two start-ups in the Internet and Energy sectors where he successfully raise more than USD20 millions financing from several Global VCs. Rudy holds a Bachelor of Science in Electrical Engineering degree from the University of Alabama and a Master in Business Administration degree from Harvard Business School. He speaks fluent Indonesian and Malay, as well as conversant in Chinese, Japanese and German.

Mickael Feige
Manager - Thailand
Mickael specializes on Asian markets. He studied in Japan and worked in Tokyo, Bangkok, and Singapore. He has more than 6 years of experience in consulting and project management, managing investment projects for large Japanese industrial firms in Europe and in Asia. Mickael advised MNCs on investment strategies and provided consulting services such as competitive analysis , market opportunity analysis, distribution strategy and partnership match-making in Japan, Singapore, Thailand and Malaysia.
He extensively worked for clients from the automotive industry, machinery, chemistry, renewable energy and life science/bio-technologies. Mickael is an MBA graduate from Lyon political science institute in France, specializing on marketing strategies in Asia. He is a native French speaker, fluent in English, conversational in Japanese, and speaks Thai.

Nathan Jackson
Manager - Malaysia
Nathan manages Solidiance's Kuala Lumpur office. He leads market entry, market growth, and competitive research projects in the construction and manufacturing sectors. Nathan began his career in China in 2005 and since that time has worked as a management consulting and in the steel sector in Asia. Nathan has undergraduate business degrees and a Juris Doctor from the University of Iowa. He is a native of the US.

Laurence Thin
Adviser - Myanmar
Laurence oversees Solidiance's Myanmar office since its opening in 2011. Laurence has been continuously living in Yangon since 1999 and is one of the very few foreigners who has been working, investing and advising companies in Myanmar for the past 15 years. As a result, Laurence has been able to build an extraordinary Myanmar market knowledge, unmatched cultural/commercial understanding, an unparallelled network amongst distributors, key Myanmar businesses, and key influencers.
Laurence has advised a wide range of organizations entering Myanmar, specifically in the industrial sector, power, infrastructure and manufacturing. Laurence is regionally recognized as a Myanmar business expert. Laurent is an MBA graduate from UCLA. She is native in English as well as in Burmese language.

Michael Sieburg
Manager - Vietnam
Michael Sieburg is the manager for Solidiance's Ho Chi Minh City office. With 5 years of experience working and studying in Vietnam, Michael has led market entry, market growth, and site selection projects across a range of sectors, including high-tech, manufacturing, and consumer goods. Previously based in New York City, Michael worked as a research analyst covering Vietnam, Cambodia, and Laos for Roubini Global Economic Monitor, a leading global economic and market strategy research firm.
While in New York, he also carried out bespoke research assignments covering Vietnam for the Eurasia Group, the world's premiere political risk consulting firm. Michael graduated with a Master's degree in International Affairs from Columbia University. During his graduate studies, Michael was awarded a teaching assistantship for the course, Economic Development, as well as a grant to study the Vietnamese language from the Center for International Business Education and Research. Michael has also studied Vietnamese at universities in Hanoi and Ho Chi Minh City.